The Creo® Suite of NC and Tool Design Solutions
WHAT YOU NEED TO CAPITALIZE ON GLOBAL MANUFACTURING EXCELLENCE
With Creo manufacturing tools for CAD/CAM, you have exactly what you need to win new business opportunities and lock out the competition. Easy to use, with unmatched power and performance, Creo NC and Tool Design solutions are the world standard
– providing you with everything you need to achieve the highest quality, highest precision machining in the fastest possible time. Our complete family of applications can handle every aspect of the machine process, from mold/cast design and advanced NC to 3D CAD simulation and verification.
Creo machining solutions work alongside Creo, giving you true concurrent design through manufacture. So you have the confidence knowing your parts are cut efficiently and accurately.Put yourself in the best possible position to win new business, now emerging all across the globe by installing Creo NC and Tool Design solutions today.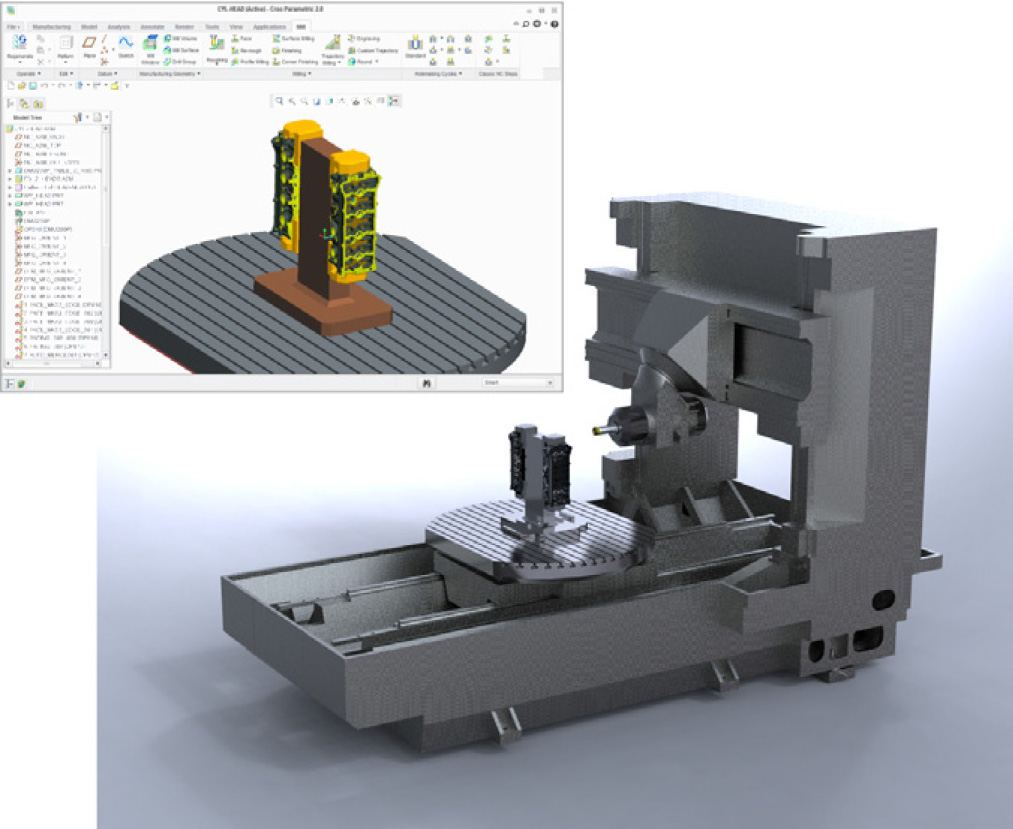 Enable digital manufacturing with Creo suite of NC and Tool Design extensions
The complete set of CAD solutions – On a single, integrated platform
The Creo family of CAD/CAM/CAE software applications delivers a distinct advantage because every tool is fully 'associative': any change made to the design is automatically reflected in all downstream deliverables –without any translation of model information between applications. By
eliminating data translation, you not only save time, but you also avoid potential errors in your design.
No other 3D package offers such a complete set of native manufacturing applications – from tool, mold, cast, and die design, to NC programming, process documentation, post-processing, and toolpath verification and simulation.   Concurrent design and manufacturing is available only in Creo.
Creo CAM Solutions
Creo prismatic and Multi-surface milling extension
 Easy-to-use, feature-rich, and seamlessly integrated with design–Creo Prismatic and Multi-Surface Milling is a virtual milling 'specialist' for prismatic production machining.
Multi-surface 3-axis milling, with support for high-speed machining

4-axis and 5-axis positioning

NC-program creation, process documentation, post-processing,and toolpath verification/simulation

Improves product quality and manufacturing consistency by generating toolpaths directly on solid models

Part of an integral CAD/CAM solution–no data translation required

Reduces time-to-market via associative toolpath updates to design changes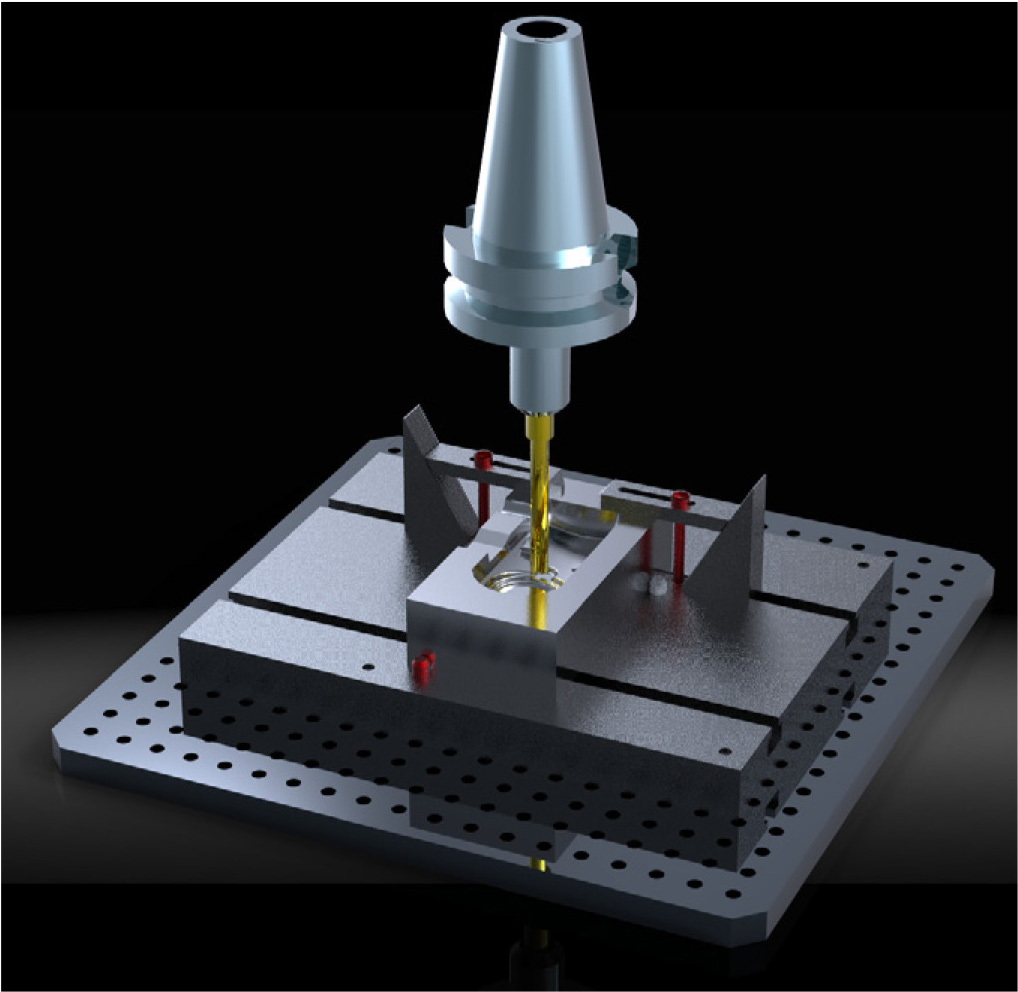 Powerful High Speed Machining toolpaths for core and cavity manufacturing
Creo production machining extension
 In addition to robust NC programming capabilities spanning the functions of milling, turning, and wire EDM, Creo Production Machining also offers seamless compatibility with design, which means that changes are automatically incorporated. The result: improved time-to-production and customer responsiveness.
Includes all the capabilities of Creo Prismatic and Multi-Surface Milling Extension

Supports CNC mills, 2-axis and 4-axis CNC lathes, and 2-axis and 4-axis CNC wire EDM machines

Provides low-level NC sequence editing, allowing precise toolpath control and optimization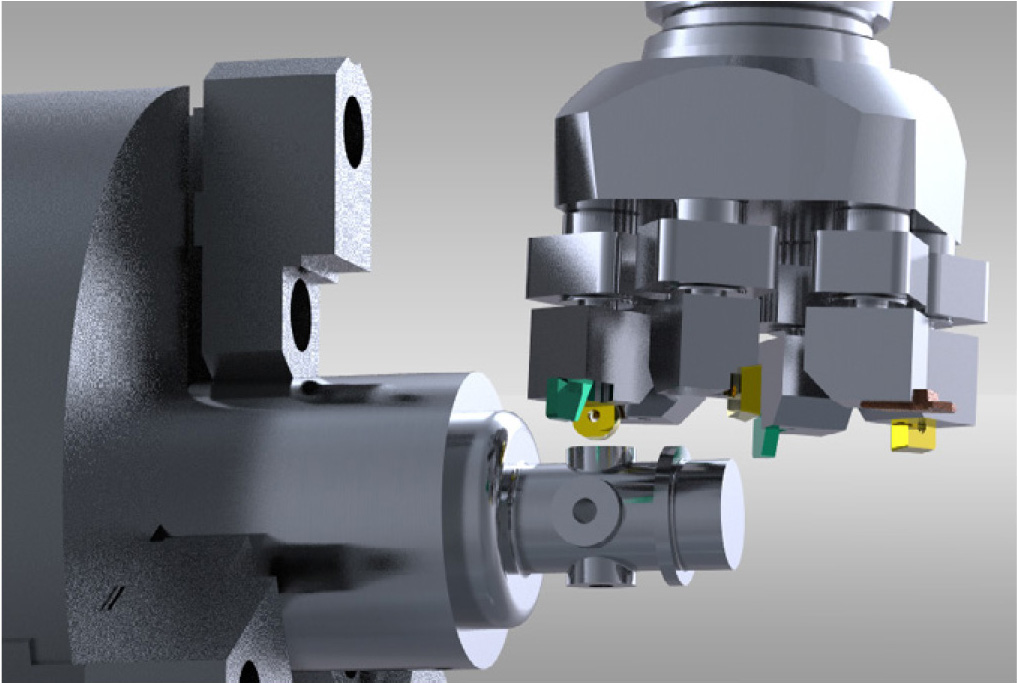 Turning in Creo Production Machining

 Brochure of The Creo® Suite of NC and Tool Design Solutions : https://goo.gl/rS4R1x 
Source: ptc.com